We planted our first vines in 2013 and since then the vineyard has been growing steadily. Today, we have 10 000 green Solaris grape vines – a PIWI grape which ripens early and is highly resistant to fungal diseases. The fact that it is so resistant also means we don't need to protect our grapes against anything other than mildew, which is done using a low dose of sulphur a couple of times per season.
Healthy soil is a prerequisite for all growing. What we take from the soil during harvest, we add back through compost and cover crops. Between the rows of vines, we grow plants which add nutrition to the soil, store carbon and attract bees, bumblebees and other insects. Our hens and roosters also contribute to healthy soil, as they live freely in the vineyard and pick up pests as they fertilise the soil.
A year at the vineyard
---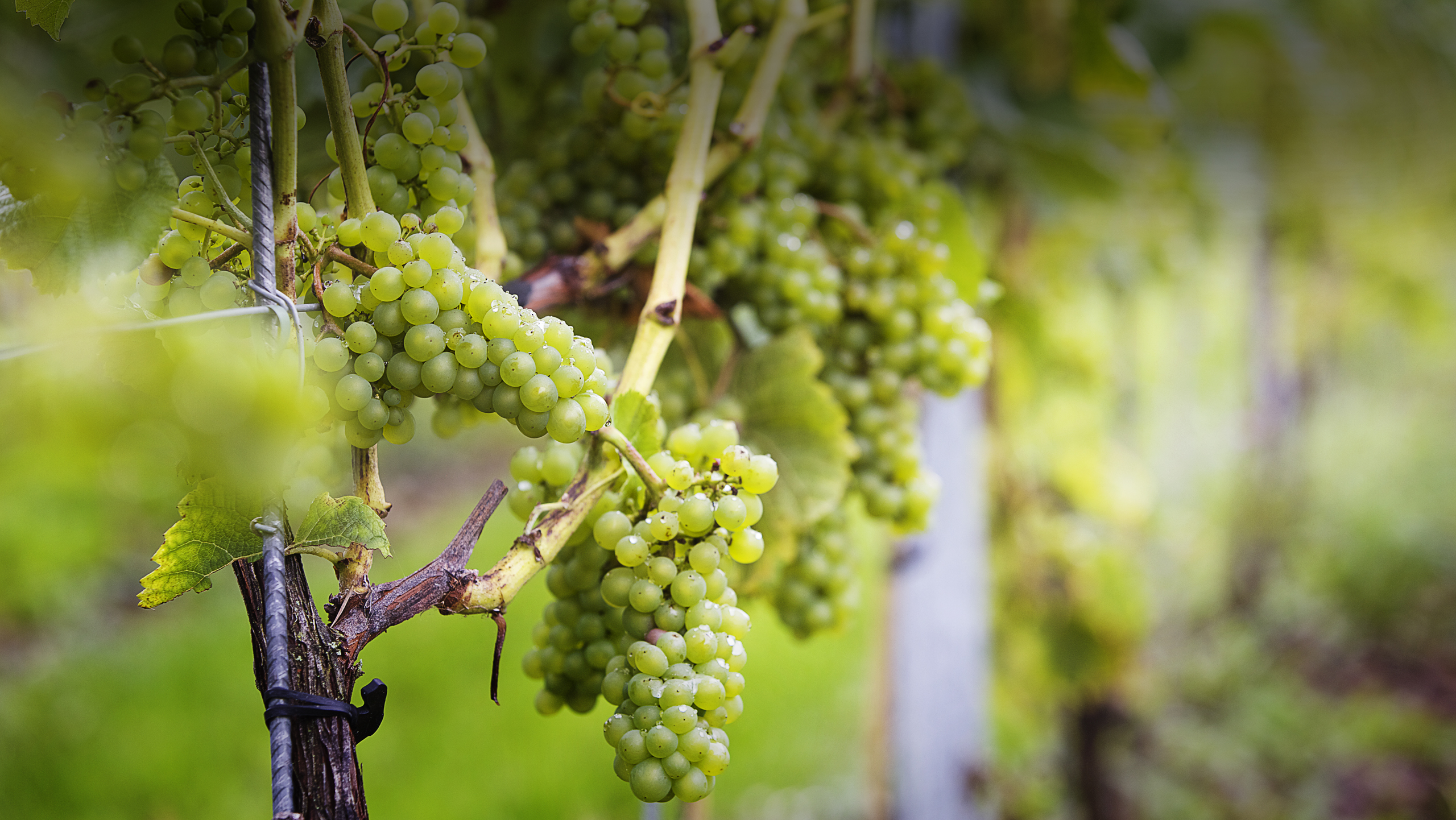 Many people think that, as a wine grower, you can relax during the winter months, but this is not true. From January to April, we're busy with winter pruning, when all 10 000 of our vines have to be pruned and tied up, a job which is entirely done by hand with pruning shears. A lot of work also goes on in the winery during this period, when wine needs to be bottled and disgorged.
In April and May, the spring planting starts, when we add the clippings from the winter pruning and compost to the vineyard. May is critical for us, as the vines start to bud while there's still a risk of frost. Often a cold spell can come with the full moon and there may then be sleepless nights, as we use our fan in the vineyard to circle the air and keep the frost away.
In June, things really start to kick off, as we clear weeds, remove buds and then at the end of the month, the vines flower. After that and throughout the whole summer, offshoots are plucked, and weeds are cleared. At some point at the end of July or the start of August, it's time to cut away the leaves shading the grapes in order to take advantage of the late summer sun.
Sometime in September it's harvest time and we then need to keep an eye on the ripening process from day to day. Harvest time is the high point of the year. We complete the harvesting over two or three days and all grapes are pressed immediately.
After the harvest, there are a few months of rest at the vineyard. Then activities in the winery start up, as it's time for blending, tasting, disgorging and bottling.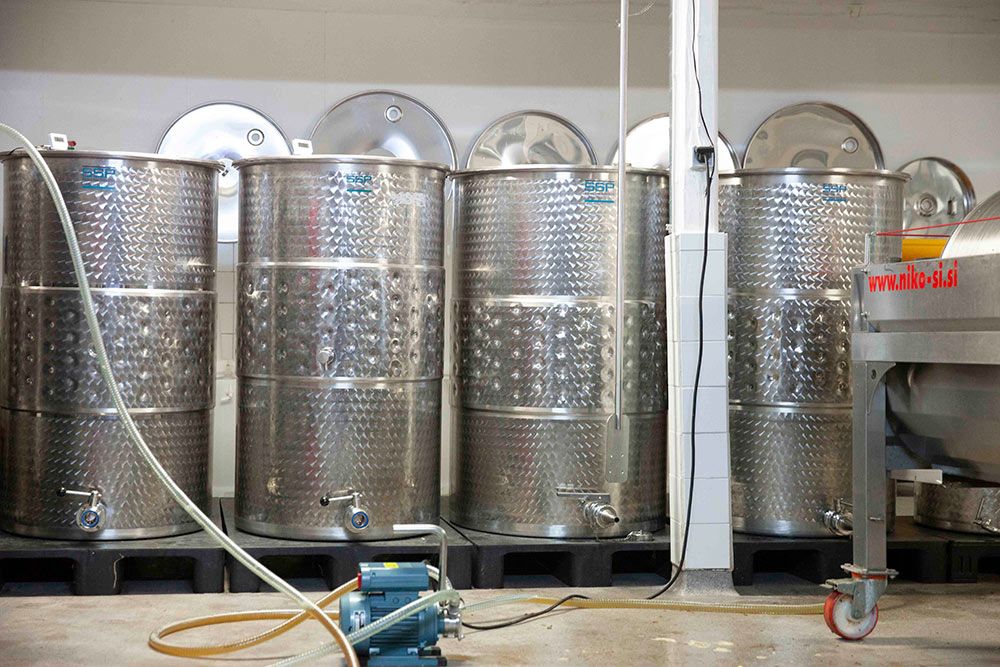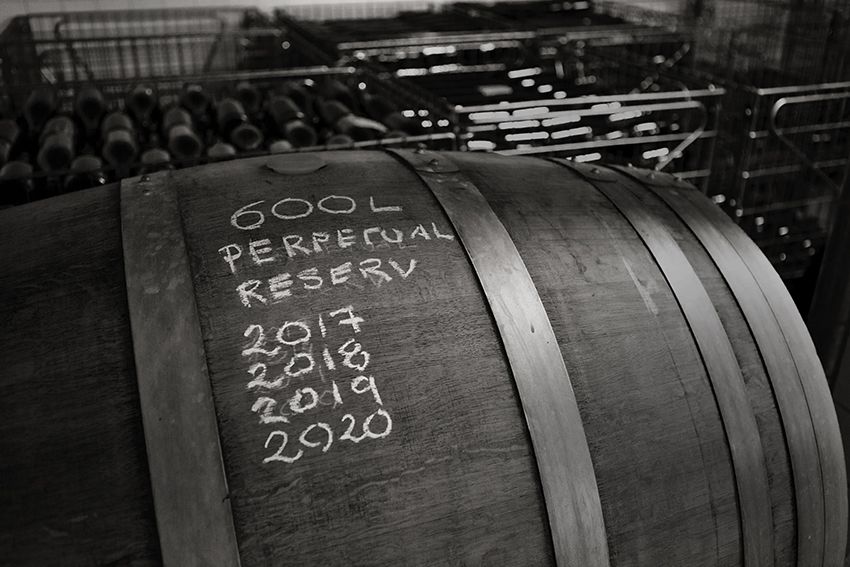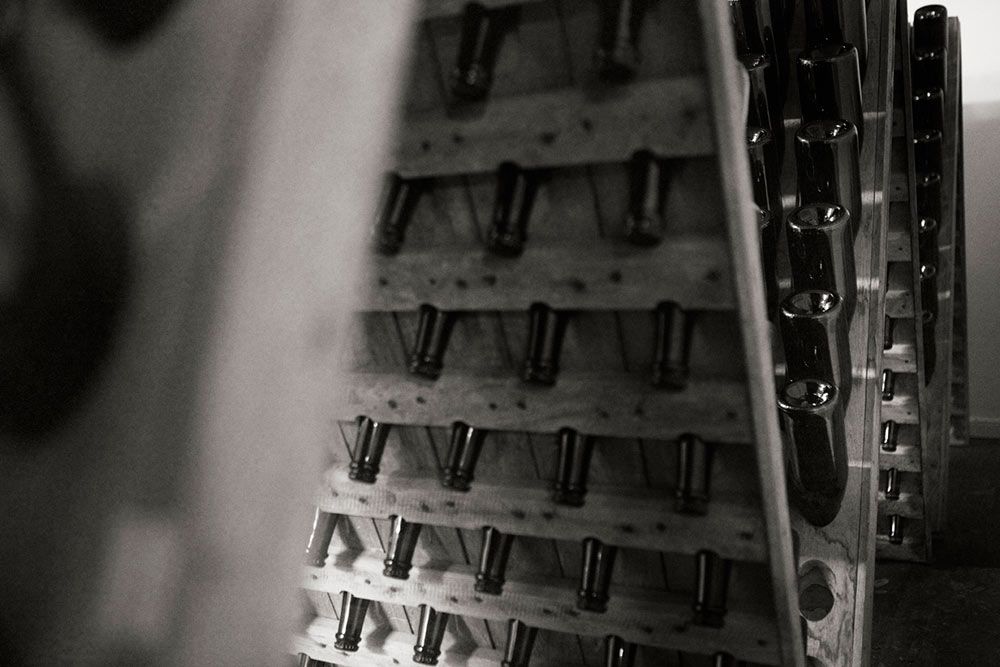 The wine

The Solaris grape produces an aromatic wine with the scent and taste of green apple, citrus, gooseberry and elderflower. The grape has a high acidity, which makes it suitable for producing sparkling wine and for storage.
We've chosen to focus entirely on sparkling wine, partly because we love bubbles but also because our northerly location is especially suited to producing sparkling wine, as the grapes are harvested at a lower sugar content than is the case for still wine.
Our vision is to produce not only the world's best sparkling wine from the Solaris grape, but also a wine which has a distinct taste which reflects our location and climate. Right from the start, we decided to bring in expert help from Champagne. In 2017, Pierre-Yves Bournaias from the IOC in Epernay visited the company to support us during the construction phase of production. Since then, he has been our consultant and guides us in the various production phases, such as tasting and blending.
In 2023, we will be at full production capacity from all 8,000 vines and then all wine will have been stored for at least 36 months in bottles. The wine we make every year is a Cuvée Tradition, which is a blend of wines from the harvest year and wine from previous years which has been stored according to a Perpetual Reserve system. We ferment some of our wine in steel tanks and some in old French oak barrels.
In addition to our Cuvée Tradition, we make a Franc de Pied from our 2,000 ungrafted Solaris vines. Our Franc de Pied wine is not stored in oak barrels and is stored a little longer in the bottle to develop the secondary aromas. Some years, when the conditions are exceptionally good, we make a vintage wine "Millesime", which we disgorge once it has fully matured.
Wine tasting & tours
We offer tours around the vineyard, where we talk about how wine growing works this far north. In our winery, we demonstrate our manufacturing process and explain how the wine gets its unique character. We finish with a tasting of our cider, our sparkling wine and a champagne in our tasting room.